It's not every year we have such a scorcher of a summer, and it's not every day we see moose (especially swimming!), but there is relief at Cabot Shores.  Guests and staff make a daily practice of going out to Eagle Feather Beach, with the Atlantic on one side and fresh water Church Pond and Indian Brook on the other for a swim.
What's your favorite way to stay cool this Summer?
~ ~ ~ ~
What's New at Cabot Shores?
~ Introducing the new Flying Moose Yurt! ~
Thank you Jackie A. and Josee P. for sharing these great pictures of our new Flying Moose Yurt! The view looking out over the Atlantic Ocean from this new Mongolian Yurt can't be beat.
~ And the Beaver Cove Dome! ~
"We were lucky to be the first guests to fully enjoy the Beaver Cove Dome.
Amazing experience, amazing view, and an overall much needed romantic getaway from work and electronic devices.
The additional dinner and live music was an enjoyable evening. Truly enjoyable experience and we look forward to returning."
– Syan & Phil, Nova Scotia
Want to spend a night in one of our Mongolian Yurts or Geodesic Domes? You can check availability online, or by phoning 902-929-2584.
~ ~ ~ ~
Chef's Corner
~ Veggie Burger Recipe ~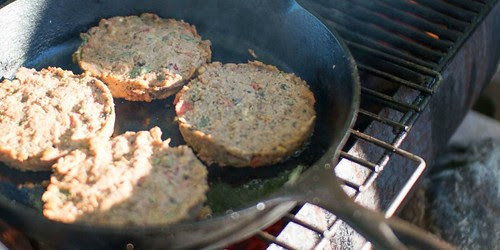 If you've been to one of our Monday night cookouts this summer, you probably enjoyed some of our house made veggie burgers. Click here to learn how to make your own at home!
~ What Guests Are Saying about Cabot Shores Bistro ~
"We ate at their restaurant and took the vacation to fanastic.
We ate there both nights. The mussels were delicious with a tasty garlic cream sauce. My wife had the halibut which was the freshest she had ever eaten. I had the Lamb Shank that was so good I had to have it again the next night. My wife had the Curry Dahl on night 2 and said it was terrific. Thank you Chefs. Thanks to all the staff for their great service, help, and kindness. Definitely worth the visit. I imagine that in the fall it is stunning. Maybe one year, we will get up there for that."
Reviewed by Webb B via Trip Advisor
8 Aug 2018
Cabot Shores Bistro is open daily for dinner. All welcome! Phone 902-929-2584 or email 

[email protected]

 for reservations.
~ ~ ~ ~
Upcoming Summer Events:
~ Feast & Concert Series ~
We have amazing talents here in Cape Breton! From traditional Gaelic music to folk, jazz and rock. Each week, our stage welcomes a new artist.  Here is a video compilation of the Summer concerts we had so far!
Upcoming Concerts:
View all of our upcoming events and retreats online in our Events Calendar!
~ Daily Morning Yoga and SUP Yoga ~
Wednesday, August 22- Monday, August 27. All welcome! 
~ Mini Yoga Retreat ~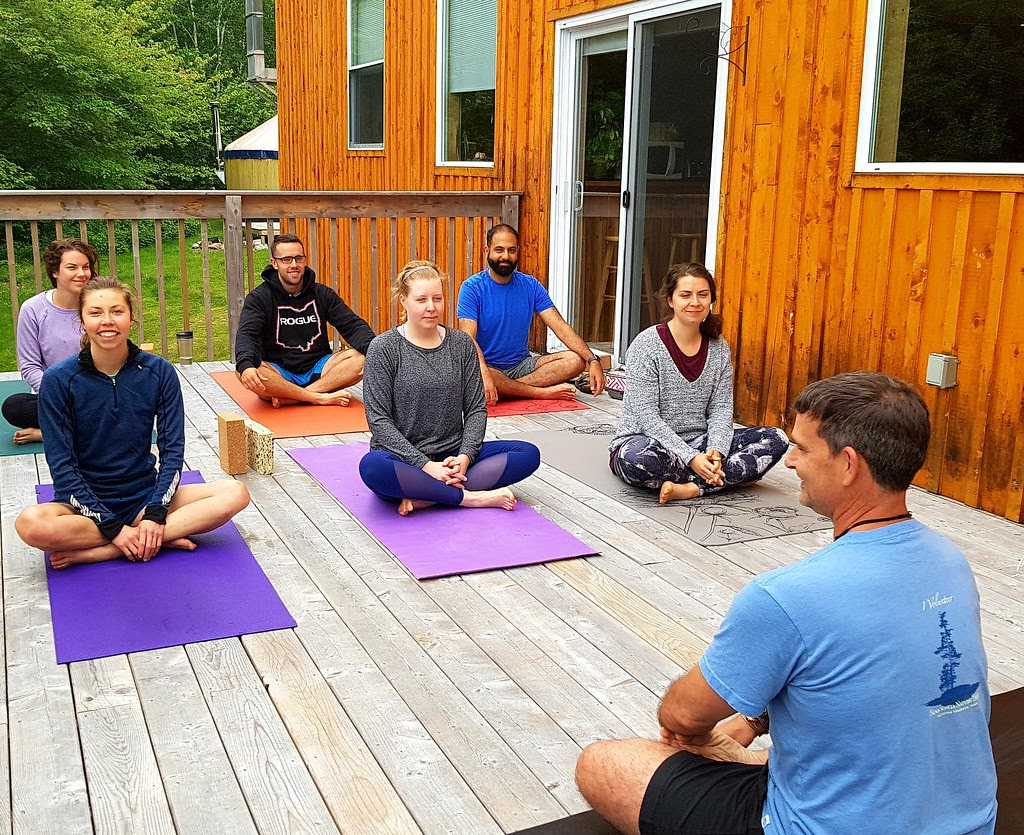 Saturday, August 25th. 

All welcome! Practice mindful living through the exploration of Yogi and Buddhist principles.
The day will include healthy meals, yoga, meditation, nature walk and discussions of how these principles can influence your quality of life.
Cost: $145+tax ($120+tax if staying at Cabot Shores). Limited Availability
Click here for more information, or to register.
~ ~ ~ ~
Greetings from the Garden
~ Beans, mint, and tomato…oh my! ~

Every year we grow lots of delicious produce at Cabot Shores that's enjoyed by many guests and staff! Curious what we're growing this season? Click here to read all about it on our blog.
~ ~ ~ ~
Considering staying in your own Yurt, Lodge room, private Chalet, or Treetop Dome?   Click here to select your preferred dates and lodging.
~ ~ ~ ~
Follow us on Social Media

From your friends at Cabot Shores
Sandy Soule
February 21, 2023.
Stayed in the Blue Cabin -- cozy but adequate for our family. Dinner was surprisingly delicious, including tasty fresh salad with beets and whipped feta, perfect mussels, and delicious salmon and steak. Friendly staff and excellent guitar music (live). Tasty buffet breakfast included frittata, homemade yogurt and jam, home-baked bread and more. In short, the food and live music were outstanding, the accommodations just adequate.
Gabrielle Ventura
February 19, 2023.
If only I could rate them more than 5 starts, I really would.. This is our 2nd time in Cabot Trail and we will definitely be staying here again when we visit Cape Breton this fall! The Yurts we've stayed in were always so clean and beautiful. The owner, Paul, accommodated us so kindly with all our needs and more. It felt like we were just visiting a relatives home lol. The staff, most especially Katie, were so patient and helpful to us. Everyone here just goes above and beyond for their customers! I would recommend this to anyone who plans to visit Cape Breton. BONUS: THEY'RE OPEN ALL YEAR ROUND! ANOTHER BONUS: THEY HAVE THE BEST CHOCOLATE MOUSSE CAKE (Made by Paul's wife)!!!!
Lisa-Steven Sisson-Gledhill (HillSun)
December 31, 2022.
Wish we could give more stars 🌟 Service was top notch! Everyone was friendly, accommodating and informed about local interests. Food was mouth watering- recommend the seafood and homemade yogurt. Waves each morning were breath taking...highly recommend asking to do local hikes. Kids enjoyed games, sauna, hot tub and rooms felt very spacious. Will definitely return!
Clare Waque
December 16, 2022.
I attended a wilderness healing retreat and that experience completely changed my life. The low reviews are not a far representation of the authentic and high value experience being offered.
Annshani Fernando
December 15, 2022.
We had a wonderful stay at this beautiful resort and would recommend it to nature lovers. Big shoutout to Paul and his family for going the extra mile to make us feel comfortable.
Varuna Indraratne
December 12, 2022.
We spent three nights attending a relative's wedding in early September at this wonderful resort conveniently located right on the world-famous Cabot Trail. We stayed in one of the main lodge rooms which had spectacular views of the Atlantic Ocean from the window. The resort has a vast property overlooking beach that also includes an apple orchard and organic vegetable garden leading to the shores of the Atlantic. The amazing staff led by the owners Paul and Barbara are very hospitable, friendly and helpful. The food at the wedding reception prepared by the in-house team was so delicious. There are also plenty of options for breakfast and lunch nearby serving a variety of cuisines with Cape Breton flair and friendliness. We highly recommend the Cabot Shores Wilderness Resort for anyone planning a visit to Cape Breton Island!!!
Uthpala M
December 11, 2022.
We had our wedding at this beautiful venue in September, 2022. Our experience was amazing. Paul, Barbara, and the crew was super helpful from the planning stage all the way until we checked out after the event. The location of this property is unbeatable. We had our wedding ceremony in between two chalets - Red and Blue - overseeing the Atlantic Ocean. We booked three chalets and rooms at the main lodge for our guests and some of the guests rented yurts. The crew at Cabot Shores organized a bon-fire on the night before the wedding and organized a cookout with brick-oven pizzas that was out of this world! The food for the wedding was prepared by the chef of Cabot Shores - Ron - and it was superb. Paul and Barbara also organized local musicians for the event and Flo and her group was fantastic! We have nothing bad to say and everyone thoroughly enjoyed the hospitality of the staff and the natural beauty of the location. We highly recommend this lovely place to anyone planning their wedding or vacation.
Ruwanthika Premalal
December 11, 2022.
We stayed for 3 days at this amazing resort during the end of summer 2022. A great resort with many activities and you can easily access the Cabot shore trail. There are many close by boutique restaurants too for breakfast, brunch or lunch. But you definitely need to try resort's food too which might come from there organic garden to your plate. Their wood fired pizza is so good. During the last day at our stay, we had a wedding of one of our close friends, at the resort. The food was so delicious. The staff was really helpful. I love their compost bin, vegetable beds and mushroom garden too. They have so many isolated yurts which is really great for star gazing and to see the milky way. The little ferry at the river is such a great way to reach the private beach of the Atlantic ocean. We are visiting again, hopefully next year!
Jangchub Zangmo
November 29, 2022.
a wonderful place to get out into nature and meet like minded people
Verified
Very nice people and a place full of joy ! Stayed 2 nights in the "Eagle dome" which was really comfy and clean! Had really delicous dinner at the main lodge where paul played some music just for us and had nice conversations whith him and the other staffmembers. Also booked the hot tub at our dome for our last night from where we had a great view on the campfire. Lovely place where you see how much effort they put in every detail.
Verified
Amazing adventure! Lots of fun sleeping underneath the stars!
Verified
Relaxing
Verified
Beautiful place and very friendly staff. Perfect location if you're travelling along the Cabot Trail, I highly recommend checking this place out! Would definitely stay here again. Thanks for a fantastic experience.
Verified
This was our first time staying in the Eagle Dome and we absolutely fell in love with this beautiful place. Super clean place to stay!
Verified
Very nice place to spend a couple of nights in the nature! My wife and I enjoyed our stay. It might be a good idea to install a heater in the dome as it can get chilly at night.
Verified
Beautiful, quaint place to stay! So unique and off grid. We loved staying at the dome!
Madison
September 9, 2021.
Verified
We had a great stay in the Eagle Dome! We loved watching the sunset and sunrise, and being able to hear the waves from the ocean. Next time we would stay a few more days and prepare a bit better - we weren't packed for off grid but we made it work. Outhouse was a few steps away, shower and toilet a short walk. We didn't get the hot tub or use the sauna/other amenities but would certainly consider it next time.
Verified
This place is absolutely beautiful! We loved our stay here. I highly recommend it. All the staff are very friendly. The dome was such a unique experience looking at the stars and watching the sun rise. The beach is beautiful and there's a little swimming spot 2 minutes down the road that we really enjoyed 🙂