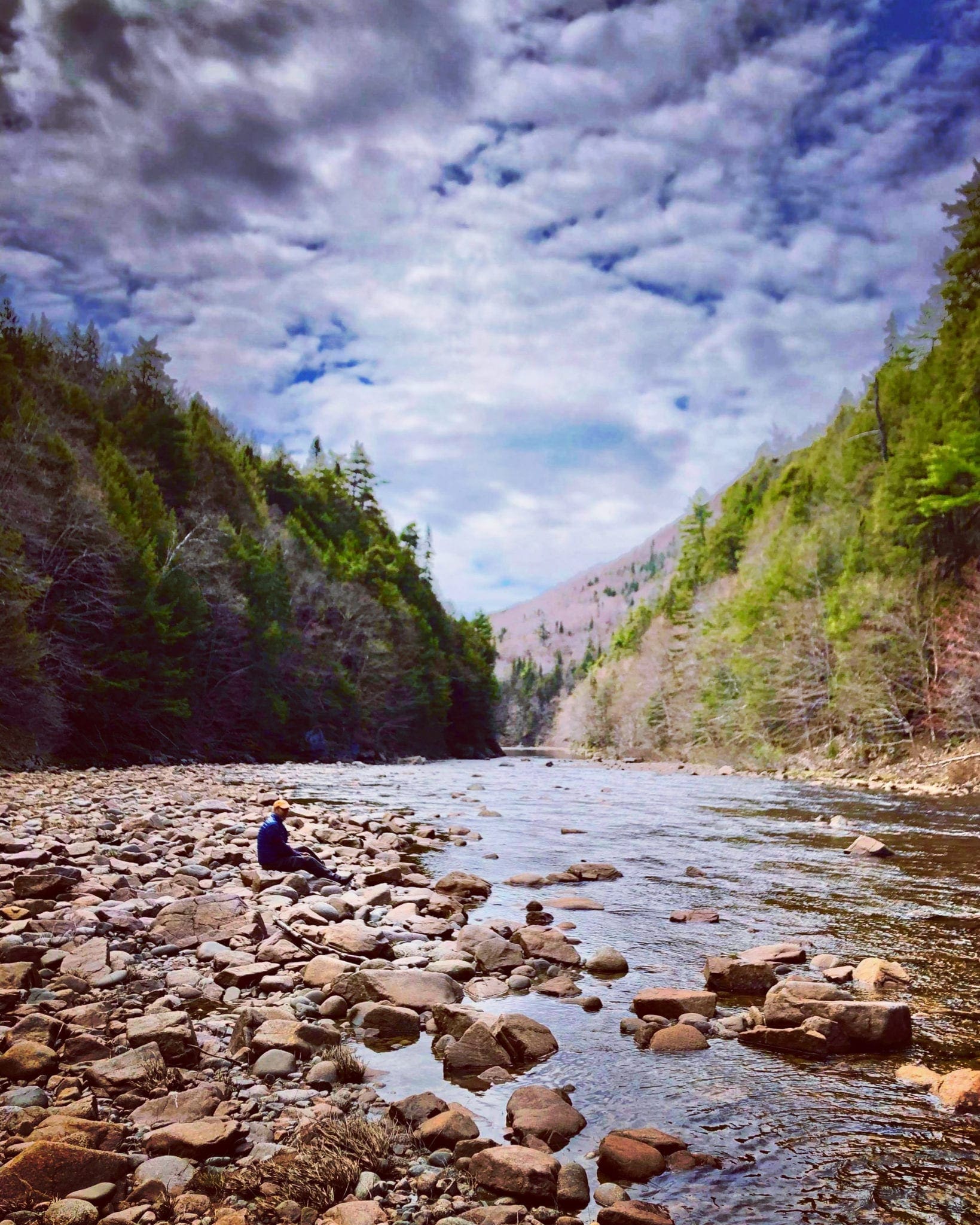 This hike is an out-and-back style hike, but how you choose to return is up to you. You could turn around and make your way home by the trail. If you've worked up a sweat you could swim swim back to Cabot Shores via Indian Brook. Local lore suggests that there are few things more refreshing than Indian Brook on a hot summer day.
Hikers of Indian Brook Trail are advised to wear sturdy running shoes or hiking boots to protect ankles while navigating the incline and hopping over roots and felled trees. And as always, caution is advised as the area is home to moose, coyotes and black bears needing space. On a recent staff hike, Paul and Barbara recounted a time they stopped at a lookout point and spotted moose in the brook below. As always, bug spray, long socks, and pants are smart choices for Cape Breton hikers. Indian Brook Trail's trees provide shade and shelter from Cape Breton's unpredictable weather, making this hike a good option for a wide variety of weather conditions.
This hike can be done in only forty-five minutes round-trip when hiked solo. As a guided hike it can take over an hour, but the experience is more educational and informative, not to mention safer. If you're interested in adding a guided hike to your Cabot Shores' experience, reach out to us at (902) 929-2584. It's important to note that there is a longer version of this hike that lasts four to five hours. Please inquire with our Front Desk staff or ask Dr. Paul for more information.