"Dare to Go To…" spots include Cape Breton Island in its list of 10 spots worldwide, the CNN10.
Some other  locations mentioned include  the Artic Circle, Bhutan, Bolivia,  Idaho, Malawi, Mongolia,  North Island New Zealand, Romania, and outer space as a frontier.
The  CNN article describes Cape Breton as "real and rugged".
Natalie MacMaster, a great fiddler and dancer from Cape Breton says: "The people and the lifestyle, it all goes, it all matches. Even the land, if you look at Cape Breton Island, it's similar to the music in that it's a rugged land, it's beautiful, it's strong, it's not refined. It's very, very natural."…"It's just an honest place in this world that really doesn't change too too much."
The sound of fiddle music, MacMaster says is ""a hand-me-down tradition."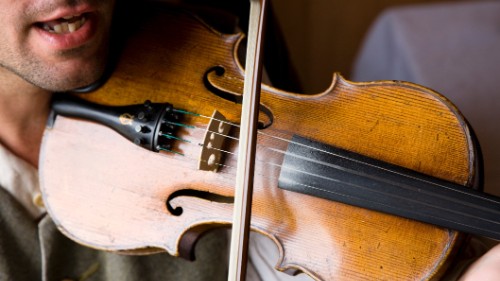 You'll find a good review of the article in the Cape Breton Post and the CNN "Dare to Go" article right here.
Seahorselife Shannon (Seahorselife_Canada)
October 17, 2023.
My boyfriend and I came here on a whim for lunch while in the area. What a pleasant surprise! Loved the unique atmosphere and amazing, friendly people. Could have very well have been the best salmon I have ever eaten. Everything was cooked to perfection. Fresh and tasty. Hats off to the chef. We also had the mussels... huge portion and delicious. We took a walk about the property, one of a kind cabins/domes to stay in.. most of which, if not all had their own hot tub. Even a sauna by the water. We would definitely highly recommend eating here at the bistro even if you are not staying over night. Everyone is lovely.. they even offered to email us the salmon recipe because we loved it so much. My only suggestion to owners would be to get better signage on the roadway, so visitors can find you easier. We passed the place twice before actually finding it. I think if there were two more signs a little up the rd on either side, more people may be able to come visit this hidden little gem. Thanks so much for a great lunch and top-notch service.
Jasmine Rahmel
October 17, 2023.
Loved the location and the amenities. What a unique resort. The upgrade to the chalet was wonderful. Above and beyond.
Stayed at Cabot shores from October 7th-13th was an unforgettable experience. Stayed in a yurt and very spacious and comfortable. The location along the sea was gorgeous and could hop over to the beach whenever. Kayaked two of those days and could see beaver domes while doing so. Would highly try the food as well very accommodating to all dietary requirements. Recommend the chickpea massala very nice meal! Friendly staff and good accommodation. 5/5
Vishnu Vardhana
October 15, 2023.
Amazing experience in the yurt and dome. Friendly staff and beautiful views!
Trevor B
September 13, 2023.
Stopped for lunch and ordered the spaghetti bolognese. Very hearty and lots of meat. A nice satisfying meal. One surprise was to see a mandatory 10% gratuity when paying the bill. Who does this for a party of less than 5?
kate mcauley
September 12, 2023.
We had our wedding here over the September long weekend and we honestly couldn't have asked for a better experience! Our wedding was just over 40 adults with some children. The owner and all the staff were very friendly, accommodating and went above and beyond with everything to help us have the best time. Over the weekend staff were knowledgeable with things to do on and off of the resort when asked by our guests. The food was exceptional!! All of our guests could not stop raving about the food that was served- for all meals. Accommodations are rustic and cute, exactly what we were looking for! Many hot tubs arounds the resort as well that can be moved to your accommodation if you request it. The resort is quite large as well with lots of beautiful scenery. Location on the Cabot trail was great as well. We have nothing but positive things to say about our experience here!
Verified
Very nice people and a place full of joy ! Stayed 2 nights in the "Eagle dome" which was really comfy and clean! Had really delicous dinner at the main lodge where paul played some music just for us and had nice conversations whith him and the other staffmembers. Also booked the hot tub at our dome for our last night from where we had a great view on the campfire. Lovely place where you see how much effort they put in every detail.
Verified
Amazing adventure! Lots of fun sleeping underneath the stars!
Verified
Relaxing
Verified
Beautiful place and very friendly staff. Perfect location if you're travelling along the Cabot Trail, I highly recommend checking this place out! Would definitely stay here again. Thanks for a fantastic experience.
Verified
This was our first time staying in the Eagle Dome and we absolutely fell in love with this beautiful place. Super clean place to stay!
Verified
Very nice place to spend a couple of nights in the nature! My wife and I enjoyed our stay. It might be a good idea to install a heater in the dome as it can get chilly at night.
Verified
Beautiful, quaint place to stay! So unique and off grid. We loved staying at the dome!
Madison
September 9, 2021.
Verified
We had a great stay in the Eagle Dome! We loved watching the sunset and sunrise, and being able to hear the waves from the ocean. Next time we would stay a few more days and prepare a bit better - we weren't packed for off grid but we made it work. Outhouse was a few steps away, shower and toilet a short walk. We didn't get the hot tub or use the sauna/other amenities but would certainly consider it next time.
Verified
This place is absolutely beautiful! We loved our stay here. I highly recommend it. All the staff are very friendly. The dome was such a unique experience looking at the stars and watching the sun rise. The beach is beautiful and there's a little swimming spot 2 minutes down the road that we really enjoyed 🙂